Taking Time Out In Autumn To Recharge
As we transition from the high energy of summer into the mellow tones of autumn, it's the perfect time to reassess our health habits and establish routines that will support us through the cooler months and beyond. Autumn is a time for grounding, both literally and figuratively, and encourages us to find a more sustainable pace of well-being.
Firstly, integrating meditation into your daily routine can act as an anchor, bringing a sense of calm and focus that prepares you for the day. Just a few minutes each day can help clear your mind and reduce stress.
Reducing screen time is also vital. Challenge yourself to step away from your mobile phone and other devices, especially in the evening. This can improve your sleep quality and provide a mental respite from the constant stream of information.
Physical connection to the earth can be incredibly grounding, so try to walk barefoot on the sand whenever possible. This simple practice can be both meditative and invigorating, allowing you to connect with nature and your own body.
Incorporate regular exercise that elevates your heart rate 3 to 4 times a week. Whether it's a brisk autumn jog, a cycle through the falling leaves, or a dance class with friends, find an activity that brings you joy as well as fitness. Partner up with a friend to stay motivated, and mark it on your calendar as a standing appointment.
Joining a new club can be an excellent way to stay engaged socially and mentally. If high-impact exercise is not your thing, a strategy game or discussion group can keep your mind active and foster community.
Don't forget your furry friends need exercise too. Walking your dog not only keeps them happy but also ensures you get fresh air and movement.
Embrace healthy eating habits by planning your meals. Create a weekly meal planner, schedule your grocery shopping, and visit local farmers' markets to enjoy seasonal produce. Adopting a 90/10 approach—eating well for 90% of the time—allows for balance without deprivation.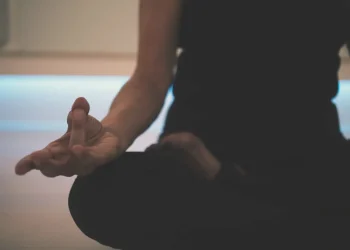 As you enjoy your meals, make them a device-free time. Sharing food with family or friends without the distraction of technology can enrich your relationships and support mindful eating habits.
Stay mindful of your hydration levels, as cooler weather can often reduce our urge to drink water. And finally, consider your alcohol intake; enjoying drinks in moderation can have a significant impact on your overall health.
By making these changes now, you're not only setting yourself up for a healthier autumn but also establishing habits that will carry you through the rest of the year with vitality and balance.